Hiring or Downsizing? We Can Help!
At Fraser Works Co-op, we make it easy for employers to source, hire, and retain talent!
Whether you are seeking help promoting a vacancy, planning to add to your team, or looking for hiring incentives, you have come to the right place.
Additionally, if your company is in the process of downsizing, Fraser Works Co-op can help your laid-off staff reconnect to the labour market as soon as possible. We know you care about them, so call us today to conduct a no cost presentation to your staff members who are facing imminent lay-offs.
Job Fairs & Information Sessions
How We Can Help!
We can offer you space to hold your interviews, facilitation and promotion of a hiring fair, or we can organize an information session to have you present about your company's hiring process!
Job Postings & Circulation
How We Can Help!
We have a job board that hundreds of local job seekers view monthly. Additionally, we can post your vacancy on our social media channels and circulate to our staff and clients.
How We Can Help!
If you are looking to save a few dollars, but are willing to put in a few extra training hours, consider a wage subsidy. Are you an equal opportunity employer? Perhaps you would like to offer a person with a disability a position within your company. Or, maybe you are seeking volunteers. Connect with us to learn more!
How We Can Help!
We know you value your employees, so why not have Fraser Works Co-op present to your staff about the variety of ways in which we can support them in reconnecting to the labour market? We will discuss the benefits of receiving Employment Insurance (EI) and the opportunities that Fraser Works Co-op can offer an EI recipient.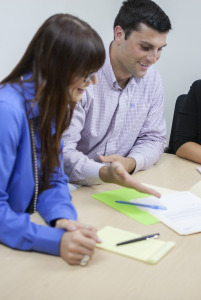 Contact us to learn more: info@fraserworks.ca