So it's the end of the school semester, you're wondering what you're going to do for cash? Trading used electronics and swapping video games no longer feels like a viable option to make ends meet.
"I KNOW. I'll get a job!"
So what do you do?
STEP 1 – VISIT FRASER WORKS CO-OP (THE PLUG!)
Check out our job boards. Find out about upcoming hiring fairs and use our computers to print off resumes and cover letters etc. But it's already June (I CAN'T EVEN!) and summer jobs are filling up fast.
Is there still time to find something – YES THERE IS!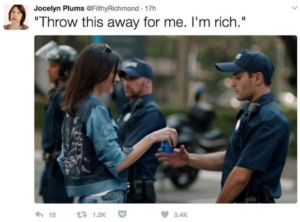 READ the following suggestions and find stable employment for the summer. Help save for the next year and let yourself enjoy some time off with friends this summer!
We can't all sell soft drink ads like Kendall to make money?!
STEP 2- LOOK FOR OPTIONS (THE NARRATIVE)
 Retail – Everything from drug stores, to grocery stores, to athletic stores and even clothing stores. Be creative! I worked at a movie theatre and at a children's shoe store! Retail is always hiring. If you show up not wearing jeans or shorts, and/or some sort of collared shirt (ladies, blouse and skirt works too) someone should usually have time to speak with you.
BONUS: Retail always does a push for back to school at the end of August so even if they don't have spaces now, let them know you're good for their "busy season!" CHRISTMAS IS around the corner, so make a good impression (trust me you'll be invited back!)
Landscaping!!! – If you're willing to put up with the outdoors, rain or shine, there is good money to be made. Typically the hours are longer but every neighbourhood has an aging population that is too lazy to take care of their own lawn. With the right amount of charisma, most people listen to eager students just trying to make some cash and plan for a better future (Feel free to use that one!)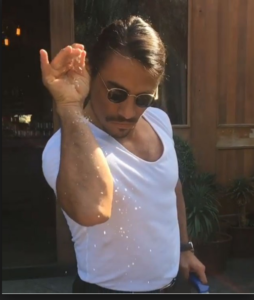 Food Services (Salt Bae!) – The Province will let anyone over the age of 16 serve steak, but more importantly, alcohol. You can't drink, pour, or mix it but you can serve it (HOW BOUT DAH?) Visit us and we might even be able to arrange for you to get the SERVE IT RIGHT  and FOODSAFE courses!!
Restos are always busy and looking for people for the weekend and evening shifts, when adults like to socialize and party. The good news for you, the TIPS. The extra tips can turn a regular job into a LIT JOB (CASH ME OUTSIDE!?) On a good night, it adds up to more than the minimum wage and if you get an adult right at their peak of "party time" a 10$ tip can turn into a $20 tip (they tend to forget what they look like, because they all feel the same!)
The rise of food delivery apps (if you have a driver's license) consider this as an alternative to the grocery stores and fast food joints. You meet new people (everyday) and see what late-night take-out options are available after your long shift! BONUS – some of the new food delivery services allow you to use a bike so it's a sweet way to stay in shape while working!)
TFW YOU KNOW THE RIGHT THINGS TO SAY (AVOID SMH!)
Ask for night shifts, overnights, early mornings (don't expect to get 9-5)
Never say you can't work weekends (you're fresh out of school and you have time to spare, weekends = work, hang with your fam another time!)
Don't ask for Vacation – you're here to work and cover for the other people whose regular job this is (respect the code gurr/bruh!)
Consider taking two jobs, if you only get part-time. Two PT jobs at 15hrs a week, offers you 30 hrs/week…. How much more is 30 than 15? I forget!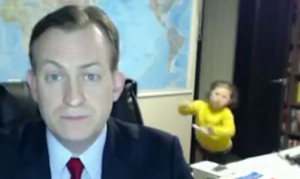 WHEN YOU WALK INTO THAT SUMMER JOB LIKE…. (IT'S LIT!)
Yes the summer job hours suck, but you're not alone. You'll meet tons of new people. Perhaps your next boyfriend/girlfriend. It's happened more than you think (trust me on this one!) You'll gain some new skills, "Like how to be patient with morons?" "The art of smiling even though you want to throw up inside!" and "Becoming a whiz on the cash register!"  You'll be tired and stay up all night after work playing video games and watching movies with friends. You'll wake up the next day to do it all again. You will have lots of free time, just when no adults are around – Monday to Friday from 10AM-3PM, the gym is practically empty (Do you even LIFT?), the shopping malls are open too, and the hiking trails and beaches are vacant!
Don't JOMO this opp to get some cash and skillz! More importantly, find out this summer WHAT YOU WANT and what you DON'T WANT for next summer – it's only three months. You got dis!
NEXT STEPS
Come visit us and check out our job board (lots of positions, did I mention landscaping?!)
If you're graduated, not returning to school for September 2017 – we can help you take a summer job and turn it into a regular job (we know people!)
Use our resource room to print resumes and cover letters
You might even be able to sign up for a workshop

CHECK US OUT!
Fraser Works Co-op
2nd Floor, 519 7th Street
New Westminster BC, V3M 6A7
(T) 604-522-9701